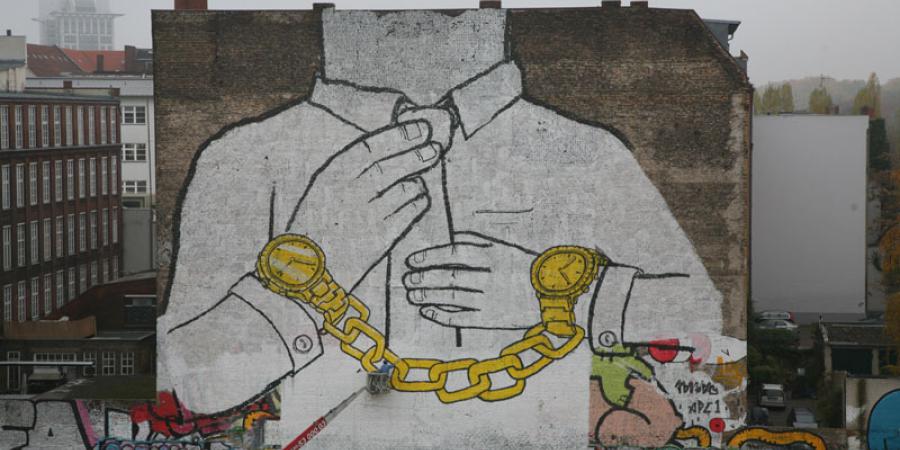 At the beginning street art was considered an illegal practice close to pure and simple vandalism, while now it is largely acknowledged as a relevant creative, artistic and social phenomenon. BLU, among others, contributed to shape this new creative practice and define its distinguishing marks: reclaiming free public space, breaking daily routines through surprise and finally sending out messages to its audience (and not simply embellishing city walls).
The huge figures and the elaborated scenes drawn by BLU appear in anonymous or emblematic places, inserting the sense of adventure within the urban routine, blending personal invention with relevant public issues, adopting a strategy based on high visibility with a strict defense of anonymity. BLU's drawings are spread all over the world, some of them watched over carefully by the inhabitants of the neighborhood, others exposed to the uncertainty of their natural environment. 
Even though BLU's first aim is not getting media visibility, he was nonetheless one of the authors of a resounding action that took place right before Christmas 2007: the "symbolic attack" against the big wall that was built by the Israeli government to isolate the Palestinian territories.