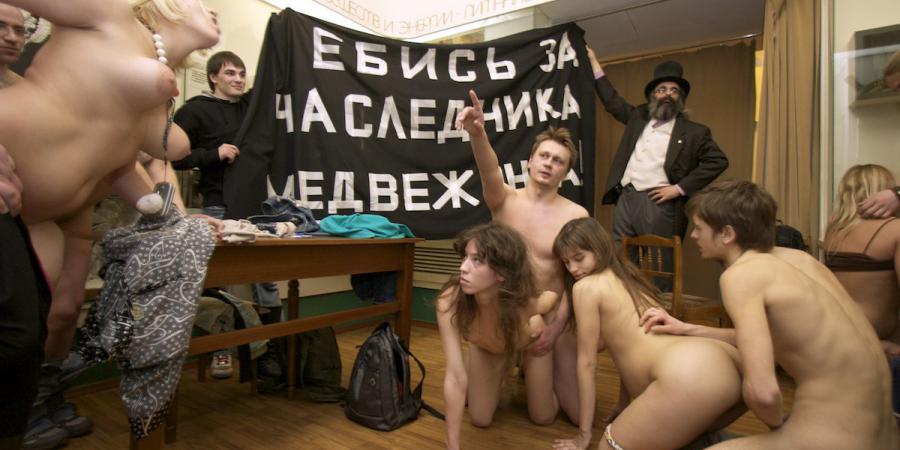 http://en.free-voina.org/
http://plucer.livejournal.com/266853.html
"We create a new and honest, heroic and monumental form of art."
Voina means war in Russian. Voina is a collective of about twenty artists/activists who challenge the Russian establishment with their radical actions in the public space. According to Voina's principles, the battleground of the art collective are not contemporary art galleries ("conformist art-junk"). The war takes place in the street, among dirt and ice, in police stations, in restaurants, museums, and courts.
Owing to their direct method of intervention against the symbols of power and repression, they are regarded as one of the most disturbing and controversial elements of the arts scene. One of Voina members is currently waiting for trial, another member was arrested illegally during the recent demonstrations to protest against fraud in the Russian election (but he managed to escape from the police station), and yet another one had to flee from the country.