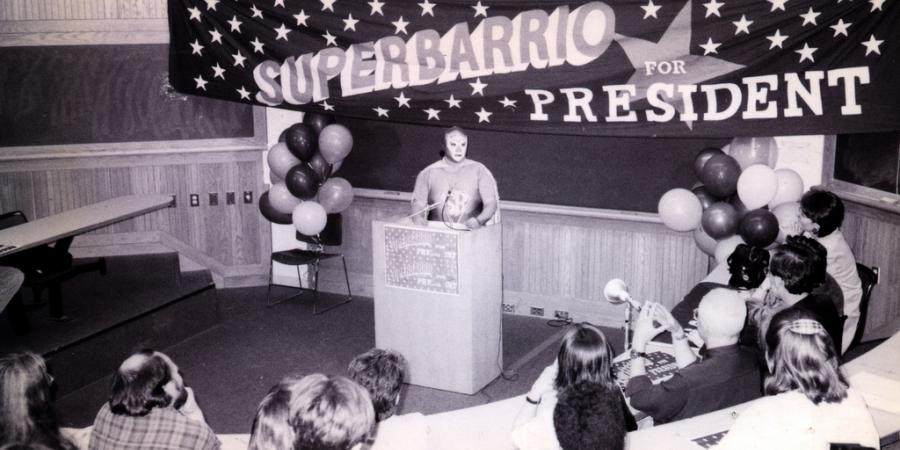 Between 1987 and 1996, Superbarrio has become Mexico City's greatest folk hero. Born both as a vision and as an icon for the Asamblea de Barrios, he has stood as the champion of the working class, the poor and the homeless.
"I opened my eyes and found myself as you see me with a voice telling me, <>, he said, explaining that his name means superneighborhood. I can't stop a plane or a train singlehanded, but I can keep a family from being evicted."
His true identity remains a mystery, masked behind his quirky outfit. By day, he's a street vendor, but at any time he can squeeze into the flashy tights to fend off evil. Little else is known about the masked man, fitting of a true superhero.