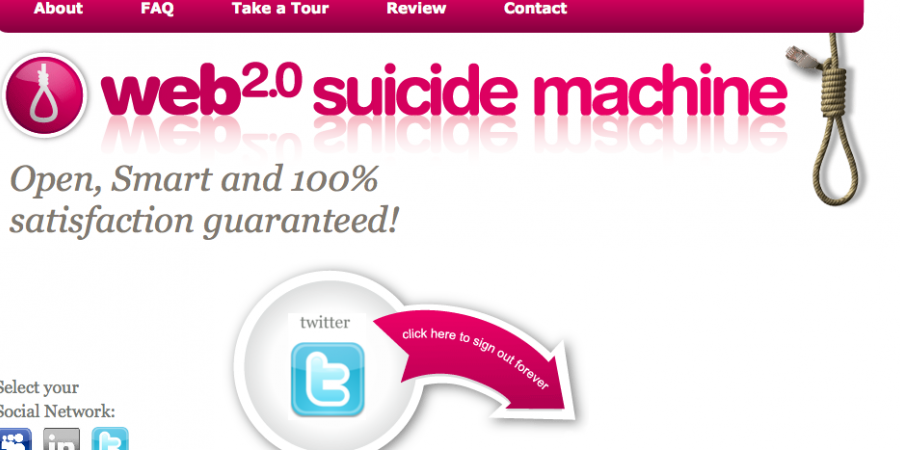 "Seamless connectivity and rich social experience offered by web2.0 companies are the very antithesis of human freedom. Users are entraped in a high resolution panoptic prison without walls, accessible from anywhere in the world. We do have an healthy amount of paranoia to think that everyone should have the right to quit her 2.0-ified life by the help of automatized machines. Facebook and Co. are going to hold all your informations and pictures on their servers forever!"
"We still hope that by removing your contact details and friend connections one-by-one, your data is being cached out from their backup servers. This can happen after days, weeks, months or even years. So merely deactivating the account is just not enough! We are doing our best to expand possibilities of erasing your entire presence, however it is a work in progress. Please note, that we are not deleting your account! Our aim is rather to remove your private content and friend relationships than just deactivating/deleting the account!"
"- If I start killing my 2.0-self, can I stop the process?
- No!
- If I start killing my 2.0-self, can YOU stop the process?
- No!"