Adam Harvey (US) is a researcher and artist based in Berlin focused on computer vision, privacy, and surveillance.
He is a graduate of the Interactive Telecommunications Program at New York University (2010) and previously studied engineering and photojournalism at the Pennsylvania State University. Previous projects on surveillance include CV Dazzle (camouflage from face recognition), the Anti-Drone Burqa (camouflage from thermal cameras), SkyLift (a geolocation spoofing device), and MegaPixels (interrogating face recognition information supply chains).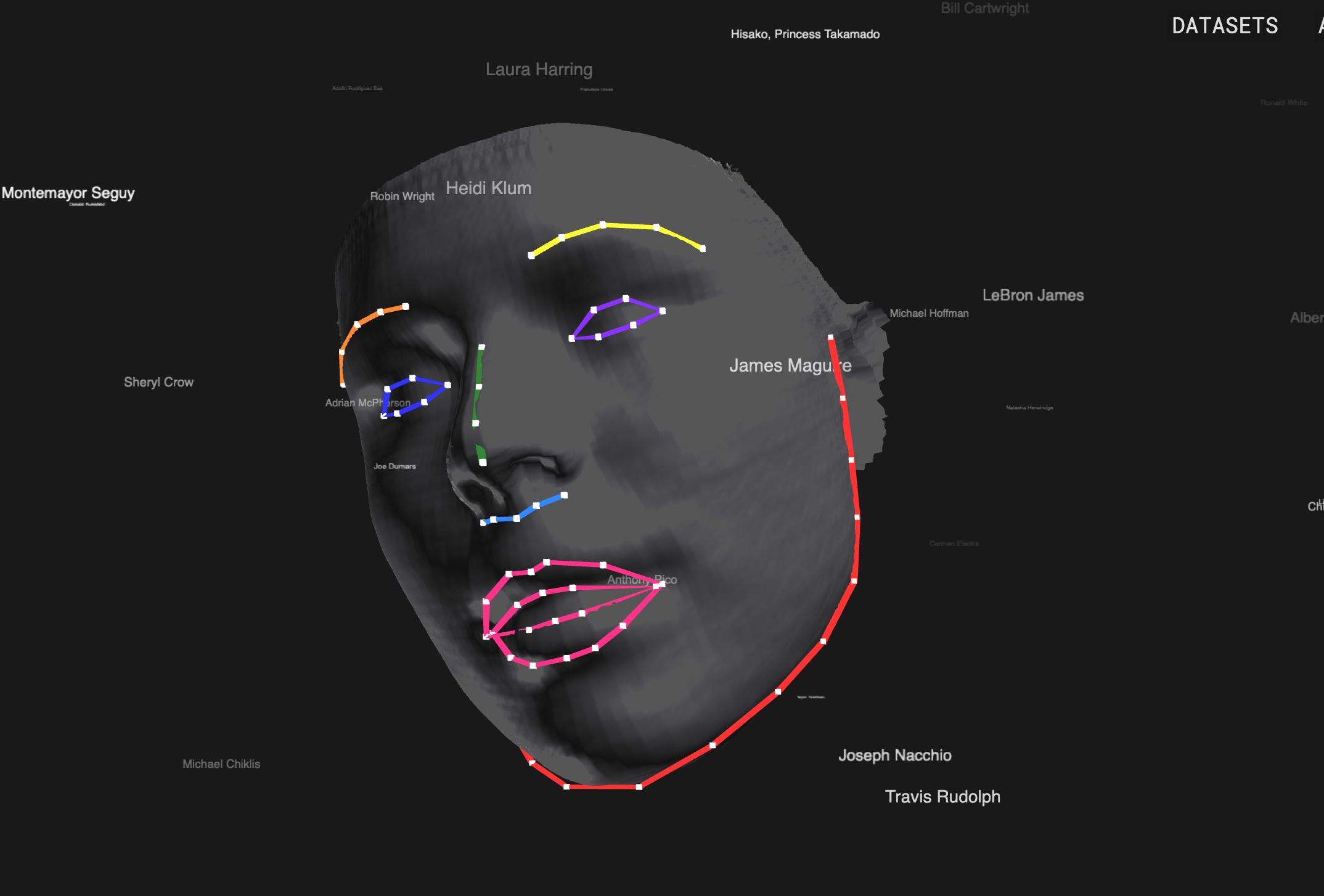 His work has been featured widely in media publication including the BBC, Spiegel, Washington Post, New York Times, Wired, The Atlantic, and the Financial Times; and shown at internationally acclaimed institutions and events including V&A museum (UK), Seoul Mediacity Biennale (KR), Istanbul Design Biennale (TK), Frankfurter Kunstverein (DE), Zeppelin Museum (DE), Utah Museum of Contemporary Art (US), and Kemper Museum of Contemporary Art (US).
MegaPixels demonstration at Glass Room London. Image acquired and published with participant's consent.